With a different approach from everything that has been seen in terms of English Language education in Brazil, TopWay English School, idealized by Fabio Toscani Leite and Tiago Nunes, has become part of FEBACAPITAL's invested companies in the year of 2022.
Opposing to the more traditional English schools, TopWay offers courses with complete qualification in the English Language in up to 18 months for adults and also has modalities for children and teenagers.
From the door inside, all students and staff communicate only in English, which accelerates the process of learning the language and eliminates the translating culture, methodology used by most of the more traditional schools.
In this way, the student learns – from anywhere in the world with the LiveWay courses or on-site in the more than 30 units spread around the country – in the same way as a native: in the immersive contact with the language.
"I want to thank the effort and commitment of FEBA's team in making our brand become recognized in Brazil and abroad."

Fabio Toscani, Founder & CEO, TopWay
As an investor, FEBACAPITAL has collaborated in the construction of the new school's website, which was completely reformulated, and acts in the development of strategies to always transmit updated information about the courses to the students and interested people.
Everything happens in compass with the SEO consultations that act to optimize results and highlight TopWay both to those who are looking for the best English course in the searching mechanism and those who surf through their own website.
That is how the institution's pages reach increasing numbers. And still: it is worth mentioning that every metric obtained by TopWay through the strategies and digitally collected is analyzed by a specific technology, developed by FEBACAPITAL. The result of this factor combination? The constant and continuous lead acquisition.
Leadership
Fabio Toscani
Founder and CEO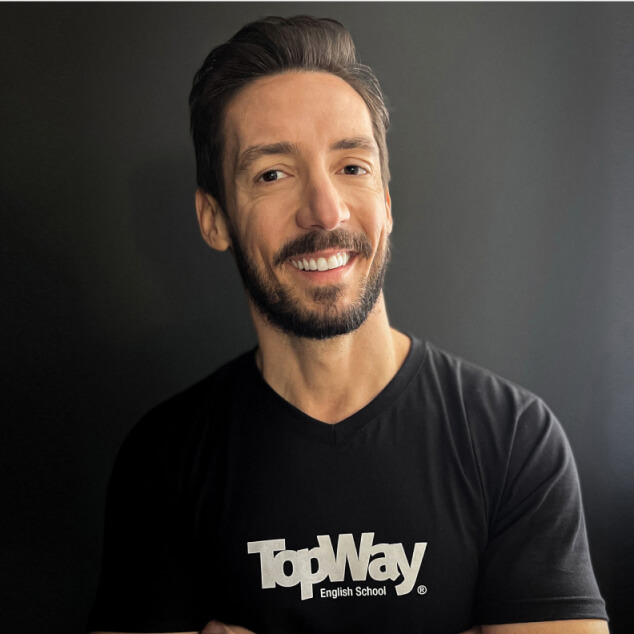 Tiago Nunes
Founder and Head of Sales