Expanding its investments in the field of fintechs, Credoro is part of FEBACAPITAL's invested companies since its creation in 2019. It has consolidated as an alternative to credit for commerce in opposition to the high rates and hampered services provided by banks and factorings.
Considered a fintech focused in "Credit as a service", Credoro's aim is to financially foment the companies that want to grow quickly through anticipation of receivables, credits and working capital.
So, the trader can sell more with the help of credit provided by the store itself to the final client, in order not to compromise their credit limit. It is also easier to maintain the cash always positive with the anticipation of receivables.
All of that is done without the bureaucracy found in banks, after all, the strongest characteristic of Credoro is the model client support and service.
"As a credit business, Credoro seeks investors with financial competence and a strategic vision of multiple businesses."

Marcos Simon, CEO, Credoro
With the investment of FEBACAPITAL, it was possible to turn many existing resources into reality, such as CDC and billet duplicates, including the software intelligence responsible for the credit approval, developed by the Venture itself.
The Venture Capital's marketing, product, development and design teams were also responsible for the new Credoro website, renewed in 2022.
Besides assisting in the creation of multiple resources, FEBACAPITAL has also served as a bridge for the fintech to acquire the companies Cobre Fácil – a complete charging platform – and Leoa – an income tax specialized virtual assistant – in the years of 2021 and 2022, expanding these companies' range of products as well.
Leadership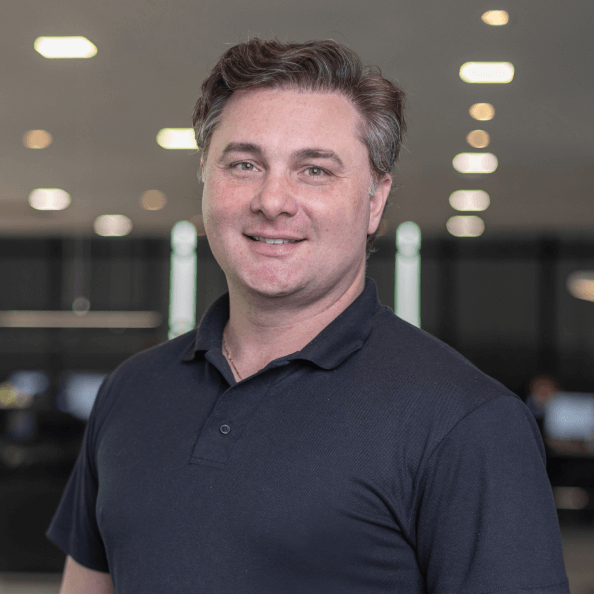 Marcos Simon
Co-founder & CEO
Eduardo Canova
Co-Founder